Moving Services Offered by Coleman Moving Systems
Family Owned Since 1979
Local San Diego moving is charged hourly. Time starts at your door and ends when you say the job is done. The drive time is doubled and we have an hourly minimum. To make your move easier, we also provide packing services which are also charged hourly. We also sell a variety of packing materials. Our moving trucks arrive at your location loaded with pads, dollies, and free wardrobe boxes. Here is a list of the moving services we offer. Looking for something specific? Give our team a call to discuss your goals.
Antique Moving
Apartment Moving
Commercial Moving
Custom Packaging
Door To Door Services
Extra Large Items
Fine Art Moving
Furniture Delivery & Set-Up
Loading & Unloading
Office Moving
Packing & Unpacking
Piano Moving
Pick-Up & Delivery
Residential Moving
Referrals
Short Notice Moving
Why Choose Coleman Moving Systems?
For over 40 years, our professional team has served the San Diego area with moving services and more. A lot can happen in 40 years! That's why we bring our experience to the table on each and every move. Our family-owned and operated business has provided a wide range of moving services for many years. We pass on our knowledge to you, to keep your belongings safe and sound as they travel.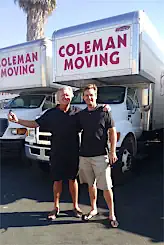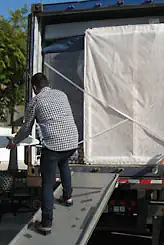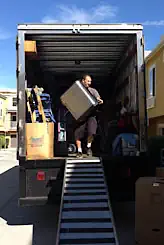 To learn more about the moving services we offer, give our friendly team a call: (619) 223-2255