Professional San Diego Moving Company
Family Owned Since 1979
Coleman Moving is the premier moving company in the San Diego, California area. Our professional movers are trained to handle every aspect of your move - from packing your dishes into boxes to moving your bedroom set up flights of stairs.
Coleman Moving started moving households and offices in the San Diego area in 1979. Because of our hard work and attention to detail, we have been very successful professional movers. And because we are a family owned business you can be sure we'll treat your items as if they were our own.
Local Moving in the San Diego Area
Local moving is charged hourly. Time starts at your door and ends when you say the job is done. The drive time is doubled and we have an hourly minimum. To make your move easier, we also provide packing services which is also charged hourly and we also sell packing materials.
Cal T 189466
State Licensed and Liability Insured
Member California Moving and Storage Association (CMSA)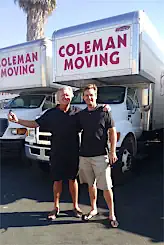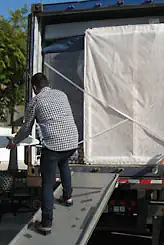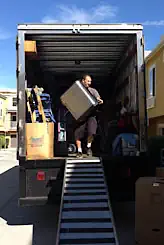 We provide residential and commercial moving services in the following areas:
Encinitas, Oceanside, Escondido, San Marcos, North County, La Mesa, Poway, Chula Vista, and all other areas around San Diego, California

I have used Coleman Moving Systems 6 times in past 17 years and have never had one problem. The guys are rock star movers. Can't believe what they can do (last place had narrow turning 3 story staircase). Just booked them again for my next move.
– Marc A.

Good service! On time. They did not break anything.
– Letty s.

A big THANK YOU to James and Matt for coming out to help us move! They were extremely polite and communicated very well. Thanks again for a job well done!
– Sarah P.

They were on time efficient and quick I will use again
– Joy R.

Matt, the owner, was great. My mother was using him for a big move and he came by to help out on the weekend himself as a favor to her. It really helped and is appreciated!
– Crawford C.
To schedule a move, give our team a call: (619) 223-2255