Coleman Moving Systems Helpful Moving Hints
Family Owned Since 1979
Our company has served the San Diego area for over 4 decades. Here are some helpful moving hints from our time in the industry:

Weed Out!
Why go through the time and trouble of packing and moving items you don't need anymore? Any move is a perfect time to discard unwanted items.

Organize
Label your boxes by room and/or contents. Our professional movers will be able to move boxes more efficiently if they are uniform, sealed, stackable, and labeled.

Disassembly/Reassembly
Our professional movers are familiar with most makes of furniture and are capable of disassembly when necessary. However, if you have extra time, you can save yourself some time and money by disassembling and reassembling larger items yourself.

Fragile Articles
If you're packing your fragile items, be sure to use plenty of packing paper or bubble wrap and pack your boxes full. We also offer professional packing services so you won't need to worry about your items.
Why Choose Coleman Moving?
Our Family-owned and operated business has served San Diego, CA for over 40 years. Our team knows how stressful moving day can be. That's why we like to make it easy. Reach out to our team for a moving quote today!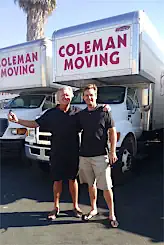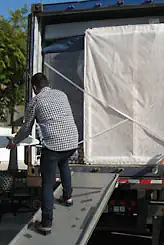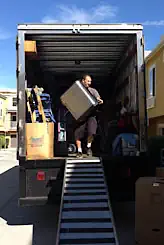 For more moving advice, tips, and tricks, give our friendly team a call: (619) 223-2255